The World Health Organization (WHO) has issued a dire warning regarding the confirmed case of deadly Monkeypox in the UK.
Meanwhile the UK Health Security Agency (UKHSA) said the monkeypox cases detected in London and North East England had no known association with the 3 previous infections.
What is monkeypox in children and the symptoms? Here Thevolume.net has summarized the latest information about monkeypox. Let's see!
1. Animal-borne smallpox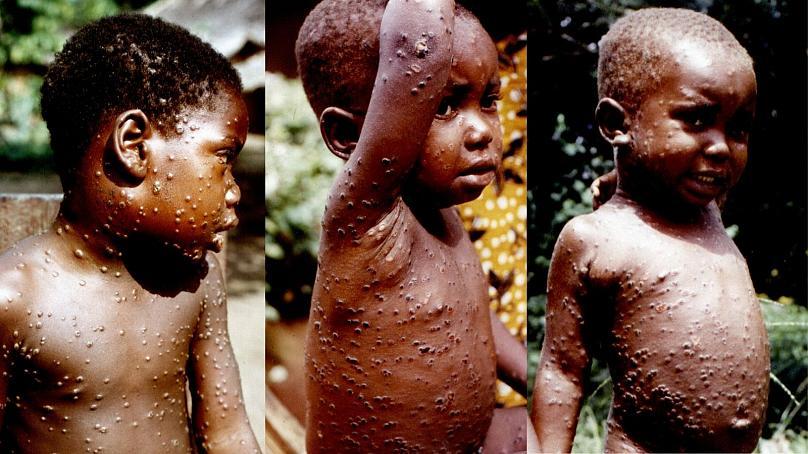 Monkeypox, also known as monkeypox, was first identified by Danish scientists in 1958 and spread among crab-eating macaque monkeys in captivity. This disease is a virus in the orthopoxvirus family.
Other viruses in the same family include vaccinia, known as cowpox, and variola, known as smallpox.
Monkeypox has been found in a number of animals, including several types of monkeys and other rodents.
This virus can also spread to humans, but humans are not the main cause of this virus. In addition, the incubation period of this virus can last from 5 to 21 days after infection.
But when symptoms appear, there are signs such as fever, headache, muscle aches, to classic lesions that spread throughout the skin, fill with pus and then burst.
In contrast to smallpox, Monkeypox can also make the lymph nodes swell. Symptoms can persist for more than four weeks before recovery, but often go away after two weeks.
2. Been around since 1970
The first human cases of monkeypox were identified in the Democratic Republic of Congo in 1970. Since then, thousands of cases have been traced in several other African countries, including Cameroon, Central African Republic, Ivory Coast, Gabon, Liberia, Nigeria, Republic of the Congo and Sierra Leone.
Based on information obtained from the World Health Organization (WHO), different Monkeypox variants have different virulence.
In the Democratic Republic of the Congo, the virus is estimated to have a fatality rate of up to 10 percent, while in West Africa it only causes death in 1 percent of those infected.
In contrast to many other illnesses, children experience worse symptoms and a higher mortality rate than adults.
3. Monkeypox treatment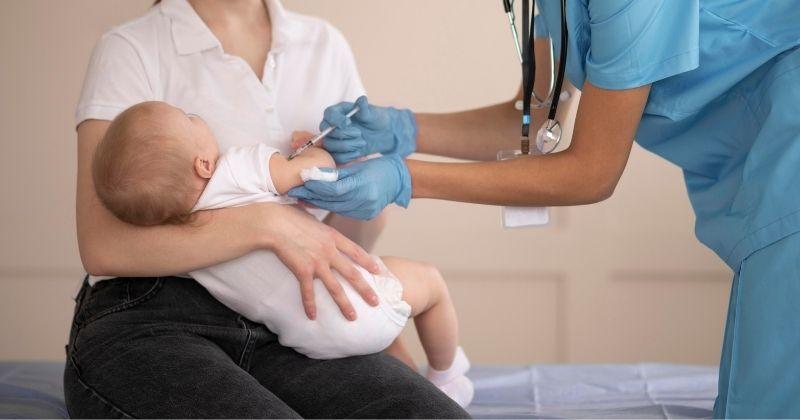 Currently, there is no specific treatment available for monkeypox infection, but monkeypox outbreaks can be controlled.
Smallpox vaccine, cidofovir, ST-246, and Vaccinia Immune Globulin (VIG) can be used to control monkeypox outbreaks.
The Centers for Disease Control (CDC) guidelines were developed using the best available information about the benefits and risks of smallpox vaccination and the use of drugs for the prevention and management of monkeypox and other orthopoxvirus infections.
One vaccine, JYNNEOSTM (also known as Imvamune or Imvanex), has been licensed in the United States to prevent monkeypox and smallpox.
Because the monkeypox virus is closely related to the virus that causes smallpox, the smallpox vaccine can also protect people from monkeypox.
Previous data obtained from Africa showed that the smallpox vaccine was at least 85% effective in preventing monkeypox.
The effectiveness of JYNNEOSTM against monkeypox was inferred from clinical studies on the immunogenicity of JYNNEOS and efficacy data from animal studies. Experts also believe that vaccination after exposure to monkeypox can help prevent the disease or make it less severe.
That's the latest information about monkeypox or monkey pox. Always take care of your family's health, Mom!