You can create various activities to make the child's growth and development moments feel fun. One of them is by doing Sensory Playdate activities, which can be an alternative to fill your little one's free time.
According to psychologist Chitra Annisya, social stimulation for children such as playdates is very important to improve the adaptability of toddlers.
"Children born during a pandemic rarely interact socially other than with their nuclear family. So, when he is in a crowd or when he meets grandparents, he cries easily because he is not used to it, he feels uncomfortable," said Chitra Annisya in the Bunbun Story Playdate 2022 talk show, Saturday (23/7/2022).
In addition to stimulation in the form of social interaction, children also need other activities to support cognitive development in their golden period, namely sensory play.
Children aged 0 to 3 years need real stimulation that cannot be obtained through gadgets. Children's needs for sensory play are also different, so it must be adjusted to the child's character.
For a full review of the sensory playdate, here Thevolume.net has summarized the information.
What is meant by sensory play?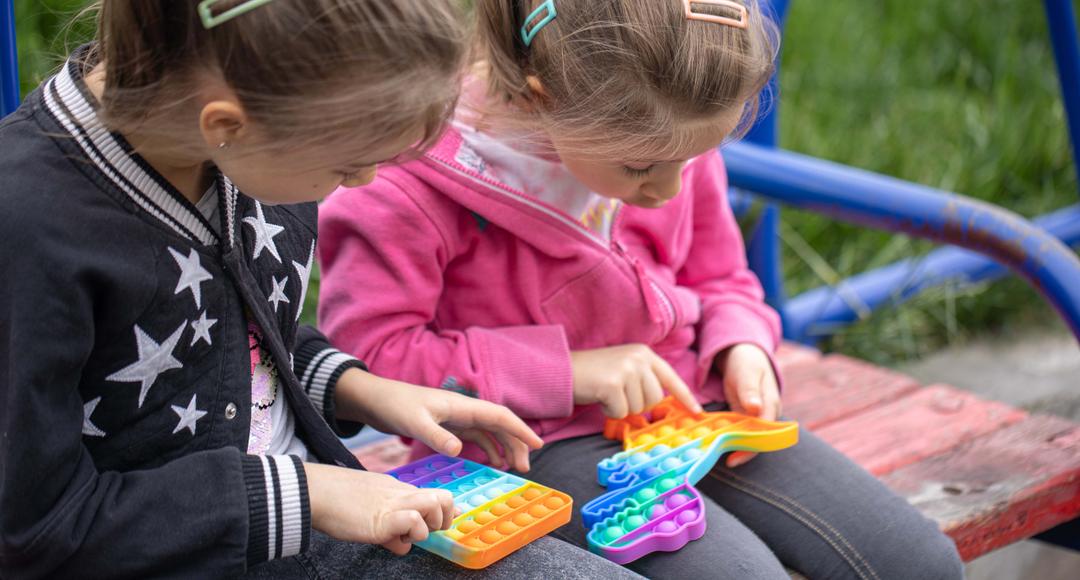 Sensory play or sensory play is not just about letting children feel the texture of an object. Launching from Good Start Early Learning, sensory play is an activity that can stimulate children's seven senses. These senses include:
Touch (skin)
Taste (tongue)
Vision (eyes)
Hearing (ears)
Smell (nose)
In addition to the five senses above, there are two additional senses, namely:
Vestibular (balance) and
Proprioceptive (movement)
Children's activities that make them use one or seven of their senses can be included in sensory play.
The benefits of sensory play in children
Train your child's sensory can by involving fun activities. Quoting from Only About Children, the following are the benefits of sensory play in children:
Encourage children to explore more curiosity
Helping to recognize the surrounding environment
New vocabulary discovered while playing can help improve language skills
Increase children's creativity
Helping children learn to focus
Interesting and easy sensory playdate ideas to do with your kids at home
There are many sensory games that you and your child can try while doing a sensory playdate at home. It would be better if you could invite friends like children to make it even more exciting and memorable.
No need to buy expensive equipment, parents can try using materials or equipment that are already available at home. Here are the recommendations:
1. Fingerprint with food coloring
The way to do this sensory play is by dipping the child's finger into a container containing food coloring that has been mixed with water, then sticking the palm of his hand to the paper or cloth.
Through this game, children can learn to recognize colors and shapes using their fingers. Making fingerprints using food coloring can sharpen a child's sense of sight and touch.
2. Experimenting with flour
This is a good time to invite children to experiment with flour dough. Ask the child to pour the flour into the water and stir it.
To be more interesting. Mix the dough with food coloring, so that there is a change in shape and texture there. Let the child try to hold the dough to hone fine motor and sense of touch.
3. Making drum creations using cans
Sensory games can also train children's hearing and movement. One way is to invite you to make drums from used cans at home.
Through this game, children can learn to recognize sounds and hitting movements as part of gross motor skills.
4. Introducing scent through smell sensory play
During their growth period, children need to be introduced to various kinds of smells. Through sensory play, let your child guess the scent with their eyes closed to train their sense of smell.
As a reference, Mom can prepare coffee, tea, chocolate, or other foods that have an aroma. With eyes closed, let your little one guess the scent. This activity can also be called smell sensory play.
But you need to pay attention, don't let mom give you sharp smells, such as the smell of markers or glue, because the smell can have a bad impact on health.
Good luck trying sensory playdates with kids, Mom!