The outbreak of the Covid-19 virus in Indonesia has prevented many from doing many activities outside their homes. As a result, a lot of people feel boredom.
As one way to prevent boredom and stress during the pandemic, as well as the implementation of the new normal policy, a staycation or hotel stay is the alternative chosen by many people.
If in the near future Mom and Dad decide to take your little one on a staycation together. Here Thevolume.net has summarized 7 tips for a safe and comfortable staycation with children.
Make a short family vacation so anti-drama, Mom!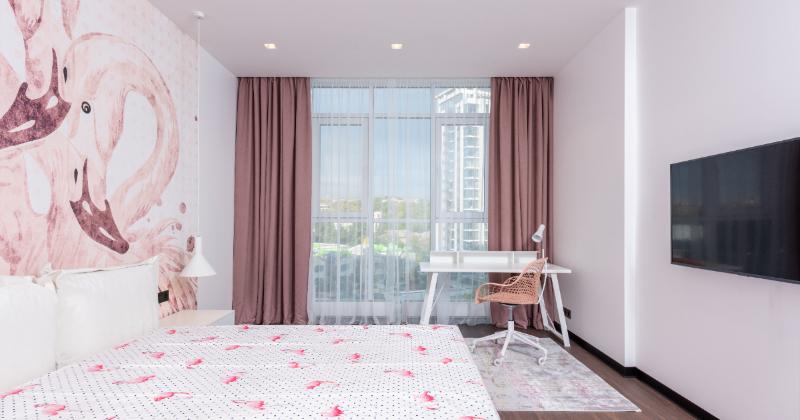 1. Choose a hotel with strict process standards
Although cases of the spread of the corona virus have begun to decrease. As parents, you still need to be vigilant and pay special attention to your beloved baby.
One of the main tips when deciding on a staycation with your little one during a pandemic is to choose a hotel with strict health protocol standards (prokes). Starting from room sanitation, checking body temperature, and others.
In addition to adequate procedures from the hotel, we as visitors also need to apply the same thing for a safe and comfortable vacation with family.
2. Choose a hotel location that is included in the green zone
Given that the pandemic is still not over. Mom and Dad can choose hotels that are included in the green zone or safe from Covid-19 cases.
The aim is to avoid the risk of spreading the corona virus to family members, including children who take part in this staycation.
3. Choose a family friendly hotel
Don't just choose a hotel to stay with your child, make sure that the hotel that Mom and Dad choose is friendly enough for the child. Especially hotels that are equipped with facilities for children such as a playground or swimming pool.
With these facilities, your little one can enjoy a short vacation without having to be in the room alone. However, make sure to keep an eye on the progress that exists between fellow visitors, Mom!
4. Create fun activities for your little one
If the facilities for children provided by the hotel are still not operating, Mama can work around this by arranging fun activities for your little one to do.
For example, bring a little favorite toy for children to play with, or invite children to play in the water in the hotel bathroom. Do any activities that are fun and exciting so that your little one doesn't feel bored when they just have to stay in the room, Mom.
5. Bring supplies of children's favorite snacks
Staycation is synonymous with the number of snacks provided to accompany a short vacation with loved ones. Well, this method can also be applied when you include your little one.
Mama can bring supplies of her favorite snacks to accompany her relaxing time while staying at the hotel. That way, children will feel comfortable and at home when they have to be in the room.
But keep in mind, Mom. Make sure to give snacks in appropriate quantities, yes! To avoid unwanted things due to consuming too many snacks, Mama can replace healthier snacks for children to consume.
6. Bring our medical for children and other families
To make a short vacation with your little one safe and comfortable, make sure Mama also brings the necessary medical kit, Mom.
As for our medical supplies, what we need during this pandemic are supplies of more masks, wet wipes, hand sanitizer, hand soap, disinfectant liquid, vitamins, and other medicines if needed.
7. Determine adequate rooms and beds
If you want a vacation with your child to be more comfortable, make sure Mom and Dad choose a hotel with adequate types of rooms and beds. For example, choosing a double bed or king bed to make it wider.
In addition to choosing a bed, you can also choose a room with a connecting room type if you bring the whole family. Room facilities like this are mostly chosen by families who bring many children.
This type of room will be equipped with a connecting door that makes it easier for parents to supervise their children in other rooms. So it's wider, Mom!
So, those are tips for a safe and comfortable staycation with children during a pandemic. Come on, try the tips above to make your family vacation more meaningful without drama.