Since childhood, it would be nice if the child has been taught various provisions of life. One of them is being able to do household chores.
Teaching children to do housework from an early age is important for all people. By doing household chores, children learn about responsibility, independence, and self-respect, which gives children a sense of accomplishment.
Then, how and what is it like to teach housework from an early age to children according to their age? No need to be confused, Mom, this time Thevolume.net will share a list that you can apply at home, reported from Very Well Family: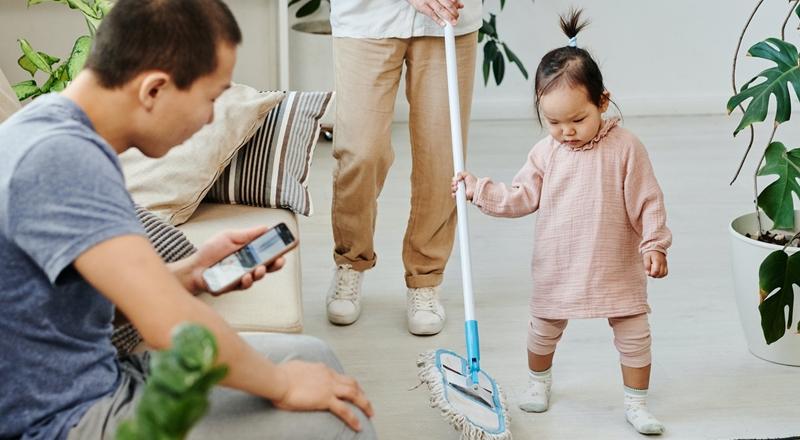 When can children start to be taught to do housework?
This question often arises in the minds of parents and there is no definite answer because every child and family is different. But when the child has begun to understand the command and can do it, that's when the child can begin to be taught to do simple household chores.
Generally, children aged 1-2 years can already follow one-step commands, for example, "Put this toy in the basket."
Housework for children aged 3-6 years
From an early age, parents are able to teach their children some simple household chores that not only lighten the task of parents, but also train their children's independence. Here are some of them:
Make your bed
Tidy up toys after use
Help set the table
Help feed the pets
Washing his dishes after eating
Sweep
Wipe the table surface
Clean the dust around the house using a duster.
Housework for children aged 6-9 years
Children aged 6-9 years can do more complex household chores and multilevel orders. Here are some of them:
Help tidy up the dining table after family meals
Washing dishes and other household utensils
Folding towels
Watering plants at home
Taking pets for a walk
Pulling the sheets and pillowcases from his bed
Clean the yard of the leaves and weeds.
Housework for children aged 9-12 years
Children aged 9-12 years are relatively more independent and can do household chores like adults. Here are some of them:
Cleaning pet litter
Cleaning up groceries from the market, starting from carrying them, washing them, and storing them
Peel and cut fruit and vegetables using a knife under parental supervision
Cook basic food using the microwave with parental supervision
Using a vacuum cleaner
Fold the ironed clothes and store them in the closet.
Teach safety at home to children from an early age
Some household chores do pose a risk that can be very fatal if the child accidentally does it. That is the importance of parental supervision. In addition, parents must also teach about safety at home and ensure that young children cannot reach dangerous objects, such as chemical liquids, sources of fire, or sharp weapons.
In addition, it is important to teach children about first aid in accidents. If a knife accidentally cuts their hand, the child must know what to do besides being obliged to immediately notify the parents. Tell your child about the emergency numbers for the family as well as the emergency numbers for ambulances, hospitals, fire departments, and so on.
I hope this information is helpful!