Being a parent is not easy. Because there are responsibilities that must be held and guarded from birth to adulthood. That's why parents need to be good examples in applying parenting to their children.
But in reality, taking care of and caring for children with their own hands is not as easy as it seems in the movies we watch, Mom. Especially for Mom and Dad who are having a baby for the first time.
In addition to help from the family, one of the people who can help make Mom and Dad's job easier in taking care of the baby is a babysitter.
Even so, there are still many parents who decide to take care of their children without the help of a babysitter, you know!
To make it easier for Mom and Dad to take care of and take care of their children without the help of a babysitter, this time Thevolume.net has summarized seven tips that need to be considered.
Come on, read the article below to the end!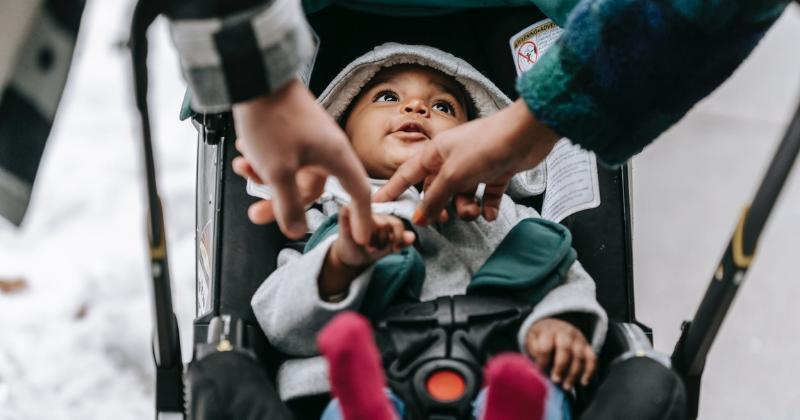 Have sufficient knowledge in caring for children
The first tips for children are sufficient for Mom's knowledge about caring for children. You can learn parenting knowledge from the time of pregnancy to prepare yourself when your little one is born later.
So that when Mom's children get older, it's not difficult to take care of them. Without knowledge, it will be difficult for Mom to practice it directly.
Understand the stages of child development
In addition to learning how to properly care for children, it is also important to understand the stages of child development. Start by doing certain stimulation according to the stage of the child's age.
Mom can find information on the stages of child development through various sources. Starting from parents or friends who are more experienced, pediatricians, and even social media now provide a lot of education about child development.
Invite Dad to participate
An equally important tip is to include Dad in taking care of your little one. The easy way is to make a schedule to take care of your little one, or take turns so as not to burden one side of Mom or Dad.
Although Dad's job as the head of the family is to earn a living to meet the needs of Mom and the little one at home, in terms of child care, Dad's role is very much needed. So, make sure Mom and Dad do it at the same time, okay?
Ensure emotional and mental stability
Taking care of children is not an easy matter, it takes extra patience in providing parenting to children. For that, make sure Mom's emotions and mentality are stable before deciding to take care of the child alone. Don't let your little one become an outlet later.
Instill in Mom and Dad that we have a big responsibility to take care of and educate children as well as possible, so children need to get good parenting from an early age.
Have good time management
For working parents, caring for children alone is certainly not easy. The surefire way to overcome this is to have a good time division by making a structured schedule in caring for and playing with your little one. Separate work and children's affairs, so that later these two roles can still be carried out properly without making children feel neglected.
Never stop learning
Apart from experts and experienced closest people, seeing your child's development for yourself is also a lesson for Mom in determining the right parenting pattern.
For that, be a parent who never stops learning. Because educating children is a learning opportunity for every parent. The richer Mom's insight about educating children, the easier it will be to raise her with her own hands.
Don't hesitate to ask your family for help
In certain conditions, sometimes Mom and Dad need help from others in taking care of their little one. There's nothing wrong with asking for help, because this is a human thing.
For that, don't hesitate to ask for help from your parents or other family members who can help Mom and Dad. That way, the needs and other interests that are left behind can still be carried out properly.
Those are seven independent tips for caring for children without the help of a babysitter. The key is to remain patient and consistent in providing parenting to your little one. Keep it up to all the Moms and Dads out there!