Every parent wants a smart child. However, just like us adults, each child has their own way of learning, and they are also blessed with their own strengths.
The success of children cannot be separated from the role of parents who can encourage children according to their talents. For this reason, parents need to know, what are the signs of a talented child so as not to misdirect their abilities.
The following Thevolume.net summarizes the signs of a talented child and what parents can do to develop it, reported by Raising Children: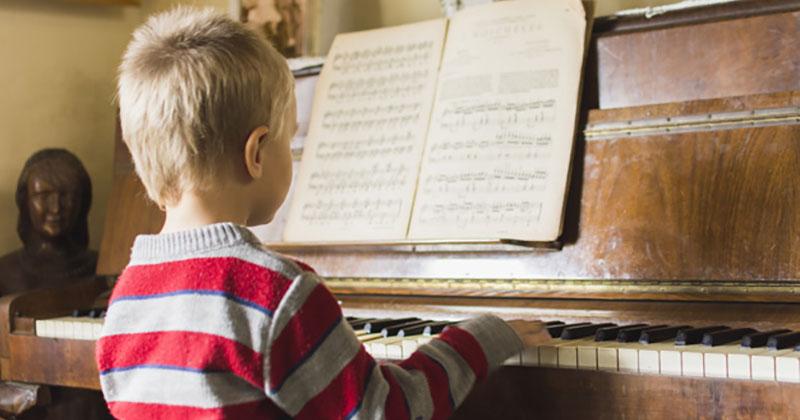 Why do parents need to be observant in discovering their children's talents?
For gifted children, learning new things is important to them. Parents should know this because it can help parents understand what kind of advanced learning might be right for their child.
By knowing the talents of children, both parents and teachers can work together for opportunities or challenges that will be faced by children with these talents. For example, special programs for talented young athletes or artists.
Informal identification of children's talents
Parents can actually find out their children's talents based on informal identification of children's daily activities and behaviors. Parents can record their child's continued progress and achievements, for example:
Documenting children's drawings, writings, and work every day
Recording a child's skills in playing a musical instrument or playing sports
Weighty child questions asked of parents
Details of the child's personal interests that make him excited
Notes from teachers at school or daycare
This informal identification can help parents describe what their child's future learning plans will look like. If needed, this informal identification can be followed up with formal identification.
Formal identification of children's intelligence
If you feel your child has special talents, you can see an educational psychologist for an IQ test and a report on the child's further learning.
Most of these reports usually focus on academic learning but often include notes on the social and emotional state of the child as well.
Look for a psychologist who is experienced in identifying gifted and gifted children. You can also check with your child's school to see if the school can arrange an IQ test or numeracy-literacy test such as the NAPLAN test.
Appreciate children's privileges
Parents know their children best, so parents will know when and how to tell children about their natural abilities. The key is for the child to feel accepted and loved for who he is.
Some parents appreciate their child's natural abilities as part of everyday life, for example, 'Wow, you're an amazing runner'. Others answered their child's question but ignored it.
Whichever approach is chosen, parents still have to explain in a way that the child understands. For example, you might say to a gifted elementary school kid, 'You can learn to read musical notes faster than your friends.'
Giving understanding to children
Talented children are certainly proud of their parents, and the child himself. However, it would be wiser if children understand that everyone's abilities are different, and that's okay.
By providing understanding, children will know that not everyone is the same. While there is a difference between what he can do and what others can do, other children have their strengths too. Mom can show that the child is better at playing music, but the Brother is also good at making friends and the Cousin is also good at cooking.
When children hear that parents respect all children regardless of differences, it can make it easier for children to get along and respect other people too. For example, by helping them to understand when other children struggle with math they find it easy.