Through the 2022 BTS FESTA video which was uploaded on June 14, 2022 yesterday, BTS provided shocking news for fans regarding their activities as an idol group.
In the video, BTS states that they have decided to focus on a solo career and not promote as a group BTS for a while.
This is certainly very surprising news for their fans, ARMY, considering that during their 9-year career, they have always promoted together as a BTS group.
RM, as the leader stated that chapter one of BTS is over, and now they want to focus on their second chapter.
Many fans are saddened by the news, but many have guessed that their latest album, 'PROOF', is a temporary farewell album from BTS for ARMY.
Even so, BTS asks fans to continue to support them as soloists in the future.
Well, to raise the spirits of ARMYs, here Thevolume.net provides 7 photos of BTS members when they were very cute. Listen together, come on!
RM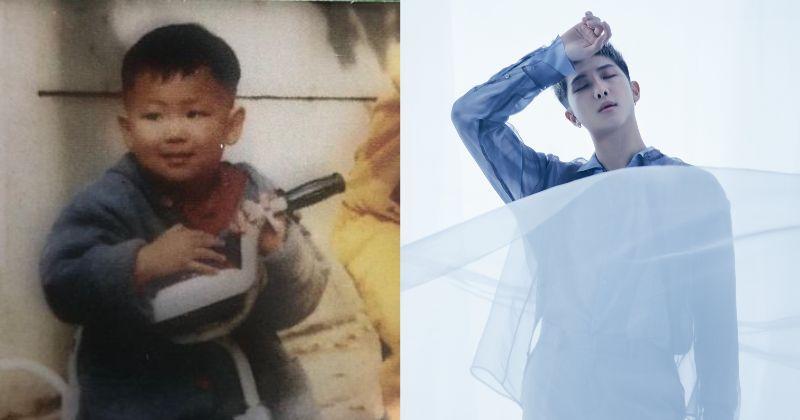 RM or Kim Namjoon is a member who has a position as a rapper and leader of BTS. RM was born in Ilsan, South Korea on September 12, 1994. Although not the oldest member of the group, RM was given the trust as a leader by the members and their agency, namely BIGHIT Entertainment.
Unlike other members, RM's childhood photos are not widely spread, Mom. His childhood photos are not much different from the current RM, right, Mom?
Jin
Jin or the name Sleeping, namely Kim Seokjin is the oldest member of the group. ARMYs really appreciate Jin who always loves, looks after and comforts his younger siblings.
Although ARMYs are always made fun of by his funny behavior, it turns out that Jin also has a serious and firm side if his members make unnecessary noise.
Jin was born in Gwangcheon, December 4, 1992. Jin who is famous for his love of eating and doing the video series 'Eating Jin' looks very beautiful in his childhood photos. Jin already looks very attractive from his childhood, Mom!
Suga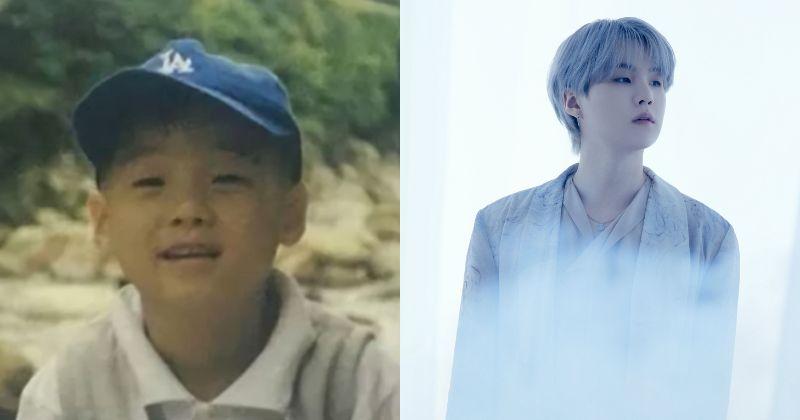 Suga or Min Yoongi is a member who has a position as a rapper and also a songwriter of many BTS songs.
Suga is also known by other K-pop fans because he is often responsible for producing songs for several other famous singers such as PSY, Suran, Heizi, Epik High, IU to Hollywood singer, Halsey.
Suga was born in Daegu March 9, 1993. Fans called Suga a member who seemed to have a material impression. This is because of his ability to cook and the indifferent but caring impression he shows when he is with the other members.
J-Hope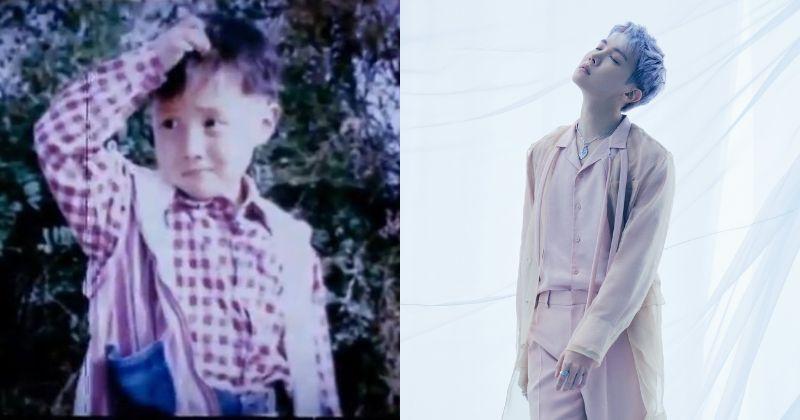 J-Hope is a member who is the same age as RM. Both were born in 1994, they also have the same position in the group, namely as rappers. J-Hope or Jung Hoseok is known to be born in Gwangju, February 18, 1994.
J-Hope is known for his cheerful personality and always pays attention to the needs of other BTS members. He is also known for his fashion sense which is always unique and different from the other members.
When this photo spread, fans were entertained because of his eccentric pose, which is exactly like now.
This proves that J-Hope's nature and personality as a child did not change much when he grew up. Duh, so excited, yes, Mom!
Jimin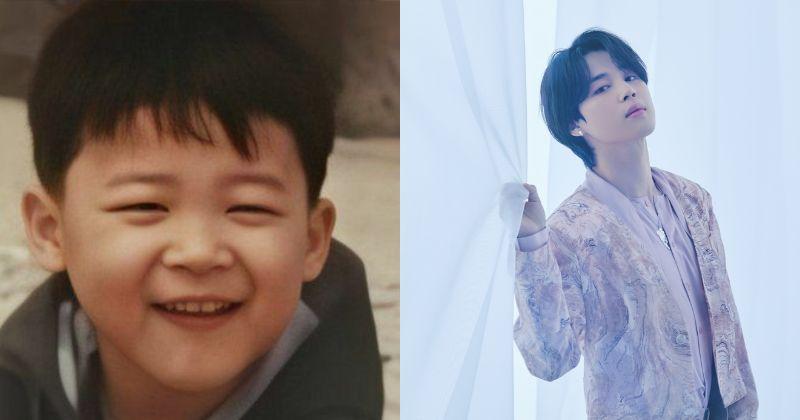 Park Jimin was born in Busan, October 13, 1995. Jimin is a member of BTS who has reliable martial arts skills. He is also known to have practiced kendo for 8 years and got a Taekwondo black belt.
With this skill, he was able to attract the attention of the public and their junior idols with his acrobatic dances as they used in the songs No More Dream and also N.O. Not only by fans, other idols also know Jimin as an 'angel' because of his warm personality and charming looks.
His childhood photos are not much different from his photos today, yes, Mom!
V
V or Kim Taehyung was born in Daegu, December 30, 1995. V also briefly shocked his fans when his childhood photos began to surface on social media.
His face when he was a baby was so adorable that ARMYs liked this member even more. Baby V looks at the camera with his big eyes.
His face when he was a baby was not much different from V's handsome face today. Both of them still look so adorable even though V has grown up, yes, Mom!
Jungkook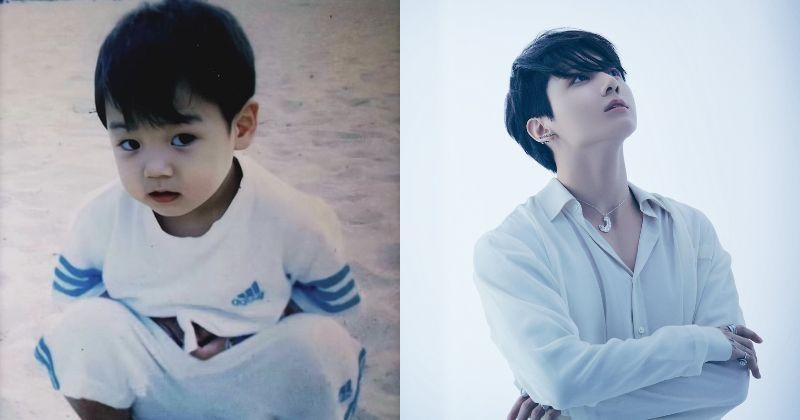 The last member, namely magnae or the youngest member of BTS, Jeon Jungkook. Jungkook was born in Busan on September 1, 1997.
He is known as a member with a million talents with his nickname, the Golden Magnae. Jungkook is the main vocalist, dancer, center of the group, able to rap, can cook, do housework and many more.
Since debut, Jungkook has also been known for his characteristic round eyes and always looks like he's 'glaring'. He had made the fans fall in love even more when his childhood photos spread to social media.
Dressed in a white and blue tracksuit with his eyes looking to the side, this photo of baby Jungkook is so adorable, Mom!
That was the summary of 7 photos of BTS members when they were babies. It's so funny, isn't it, Mom?