The little one who is still a toddler looks fierce or bitchy towards others. The behavior of a child who is fierce, like yelling at his friends, sometimes makes us worried because he might be shunned by his friends.
The child's fierce behavior also makes Mom feel disturbed and confused by his behavior.
When faced with problems like this, parents should spend time with their children.
Because they may need a sense of security. It may be that he is experiencing pressure from school, playmates, or the environment.
Well, at times like this, parents should understand that there is something with their little one.
To overcome this problem, let's see what things Mom must do as a parent:
Also Read: 8 Effective Ways To Get Children To Take Medicine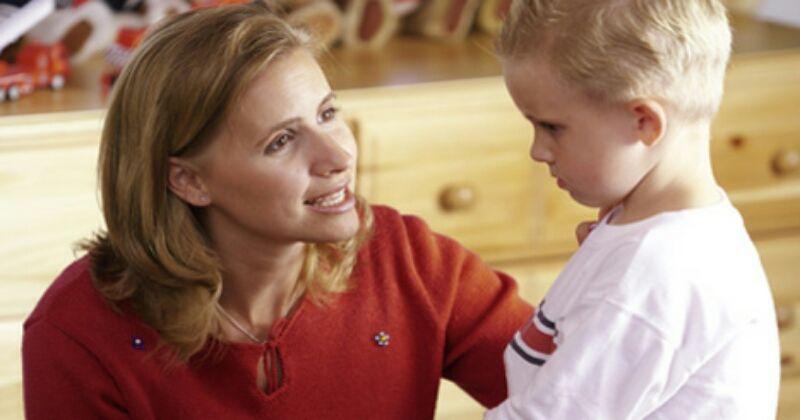 Calm the child
If the child is being fierce or uttering inappropriate words accompanied by loud intonations towards others, parents should take the child away or avoid his friends.
Take him to a quiet place, then ask him why he's being so aggressive with people.
Then give an explanation, direction, and guidance to him. Tell them that behaving like that is not good and that it is possible that he will not be liked by people.
Establish communication
Children are often mean to anyone, so here as a parent, it is necessary to establish good communication with them.
This method can be started by listening to anything that is their complaint or annoyance.
When listening to children's complaints, Mom also has to do it with a loving approach and not get carried away by emotions.
When parents are able to establish good and wise communication, children can know the right way to convey all their hearts to their parents.
That way your little one will get rid of his fierce attitude towards anyone.
Hug the child
In general, children need a sense of security and comfort to get proper attention from their parents. When a child is being mean to someone, it could be that he needs attention from those around him.
To avoid this happening, parents must be able to find a wise way. When you find them behaving in an unpleasant manner, Mom should give them a hug.
Hug your child as often as possible, gently rubbing his head or back. Also, tell her that Mom loves her very much and that she must be a good child by doing commendable things.
With proper steps like this, the child will be calmer and not be an aggressive child.
Set a good example
As parents, we must realize this: parents are their children's first teachers and home is their first school.
As good teachers, parents must teach good things. Try to always say gentle words to children, the goal is that they speak good words when talking to other people.
Not just words, parents are also required to show a wise attitude so that he also does something good to anyone.
So, if parents want their children to be able to control their fierce or aggressive behavior, then moms must also be able to control themselves by not being harsh in front of them.
Selecting shows
Over time, many shows are not worth showing on television. This indirectly makes children vulnerable to exposure to things that contain elements of violence.
To prevent this, keep children away from television and gadgets. Mom can lead to reading books, educational games, and social interaction with peers.
But if he wants to watch television, the best way is to accompany him. Mom can also explain a show that is appropriate or inappropriate for children to watch.
Most likely the nature and attitude of the Little One can be shaped by the environment in which they were raised. This requires the role of parents to set a good example from an early age for their children.