Every parent has their own ideal picture of what their child will be like growing up. Likewise, almost all parents want their children to grow up with obedient personalities and do not like to make trouble.
However, along the way, our children sometimes have surprising traits and behaviors. From what was once like a sweet child, over time turned into a rebellious child.
This challenging personality of course makes parents overwhelmed. Everything we order, son against it. They even show an aggressive attitude, as if they are hostile to us as their parents. If so, what should be done?
Here Thevolume.net will share how to deal with children with challenging personalities that are important for parents to know: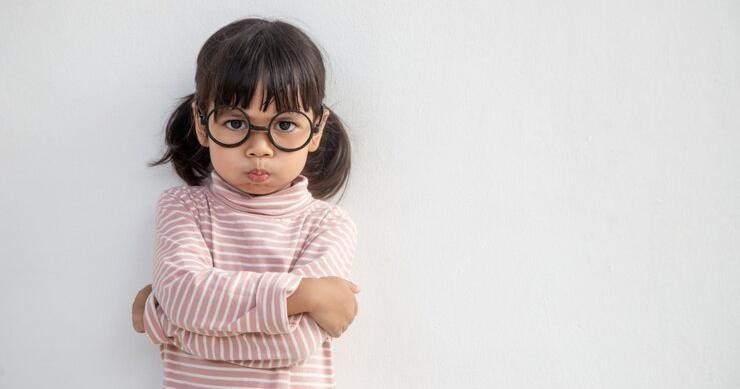 1. Autonomy phase in children
The challenging nature of children is closely related to the phase of autonomy they are experiencing. Usually this phase of autonomy begins to appear at the age of 18 months. At this stage, children begin to feel they have authority over themselves. They feel they have control and willpower, and want their decisions to be heard.
This phase is not a bad phase, Mom. Precisely this phase is needed at a later date in terms of decision making. However, because the child is still very young, he needs parental guidance to decide what is right and wrong.
2. Why do children act defiantly?
Children who behave defiantly have no intention of making it difficult for their parents or caregivers. But because children are experiencing a phase of autonomy where they feel they can control their own will.
In addition, there are also factors where children feel too controlled and burdened by the demands of their parents. They feel they have to do something to show their ability to control their own decisions. One of them is by being rebellious, refusing whatever is ordered by parents and others.
3. Why does my son act like an enemy all the time?
Was told to take a shower, angry. Told to study, angry. Whatever mom ordered seemed to ignite a war at home. We understand, this must be difficult for Mom, right?
This disobedience needs to be seen from another side, apart from judging children as 'bad kids'. There could be a parent-child relationship that needs to be fixed, Mom. When children feel stressed, they feel anger and they are automatically in a defensive state. This is what causes children to act like enemies all the time, seeing their parents as enemies over which they have to show their authority.
4. Tips for dealing with challenging children aged 1-3 years
For toddlers, challenging behavior is a toddler's way of showing resistance without having to say "no" in a variety of situations. Even children are individuals like us adults who do not like to be regulated all the time.
Here's what parents can do to deal with a challenging child:
Provide flexible options. For example, if the child refuses to take a bath, the mother can explain that her body has been dirty from sweat all day, if she does not bathe, it can become a hotbed of disease. Give him a choice as to what he wants to bathe. Whether with his favorite soap or bring his favorite toy.
Make sure the child knows we are listening to his refusal
Do things that make them reconnect with us as parents, such as hug or invite them to play together
5. How to reconnect with children?
The challenging behavior shown by the child unconsciously further distances the mother from him. This should be corrected immediately. Research has found that children who are struggling with negative emotions are most responsive to an empathic but structured and consistent parenting style.
Invite children to play and subtly discuss difficult problems to deal with. From this activity, the mother can find out what the child's anxiety is about things that he is not comfortable doing.
There are times when you may find it difficult to deal with challenging behavior in your child. Mom can see the other side of the child's challenging behavior as a super strength, "Yes, he is stubborn, but that also means he is a tenacious child."
I hope it inspires you, Mom.