Does your little one often whine or get angry when asked to wait? Yup, there are lots of kids who often show impatience when they're agitated. Every parent wants their child to learn how to accept or tolerate procrastination without getting upset.
You're probably no stranger to repeated questions like "Are we there yet?". When five minutes ago it was answered with a definite answer.
If this happens a lot and might even annoy you, there's an easier way to teach your toddler how to regulate emotions and reduce impulsivity by practicing a few patience-building techniques.
Here Thevolume.net has summarized 10 tips for growing patience in children who are easily agitated, these tips can also help you increase your patience, you know. So, let's follow the tips!
1. Encourage physical activity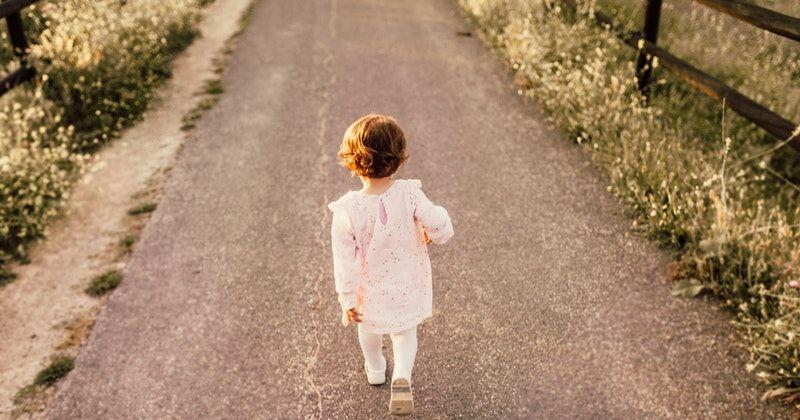 Encouraging your child to do something physically active while waiting can be a great method of developing patience.
Going for a walk, jumping, climbing, or dancing are some examples of activities that can be done on the go and don't require toys or exercise equipment. Doing physical activity will distract him during waiting times that are usually filled with anxiety.
As well as helping to develop patience by using a distraction approach. This physical activity also improves his gross motor skills and expands his attention span.
By doing this method as a form of self-discipline since childhood, later children can use this method to relieve stress when they grow up.
2. Recognize the child's efforts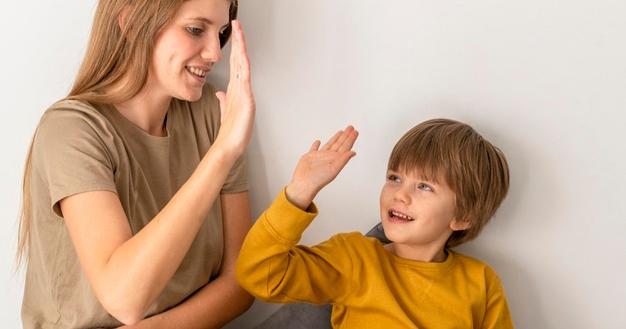 When a child is required to wait, he needs to organize himself to resist the impulses he wants to do.
This is certainly different from how adults who have had a lot of practice and life experience. Generally will not get angry because they have formed the ability to deal with anxiety or rejection.
The prefrontal cortex is what develops skills such as patience by regulating impulses such as emotion. In other words, the child with his small brain is still trying to find ways not to get angry when he is told "No" or "Wait."
Instead of scolding your child, try to provide support by acknowledging your child's efforts to try or succeed in reacting positively. By validating and rewarding positive behavior, future child reactions will be more favorable.
3. Teach children the value of delayed gratification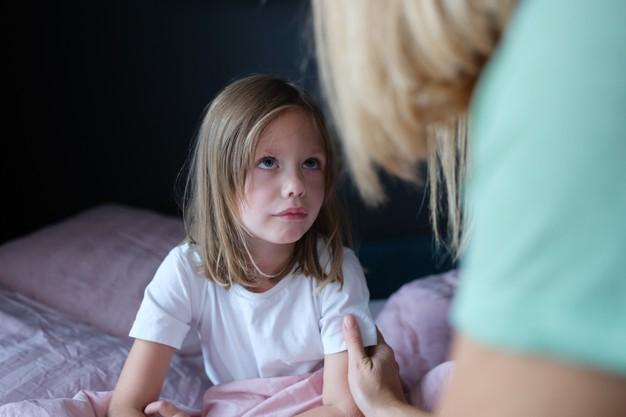 Most adults know that all good things come to those who wait. So it is very important to teach children that having patience can pay off.
Waiting can teach children the resilience and self-control needed to get through difficult times in life.
However, you may wonder how to teach the value of delayed gratification when your toddler is young and doesn't understand the concept of time.
Now for younger children, it is helpful if the information is conveyed in smaller chunks. For example, storing periods about yesterday, today, and tomorrow makes it easier for a child to remember or predict a scenario.
You can also use a timer or calendar as a physical reference to help count down the time or days.
4. Allow children to express their views
Often parents forget that children are individuals themselves. Parents are so focused on trying to change behavior or improve children's skills. Instead, the most important thing you can do for a child is to allow him to be heard.
There may be logical reasons why the child feels impatient, such as not being allowed to communicate.
The use of an authoritarian parenting style can suppress children's self-esteem which can lead to worse mental health symptoms later in life. But this also doesn't mean that you have to obey whatever your child says.
Now, to find the right way, it can be helpful to encourage a two-way conversation. Conversations can also be used as an opportunity to help toddlers label their emotions.
It also becomes a great coping skill, which he can use to deal with future stressors.
5. Model patient behavior in front of children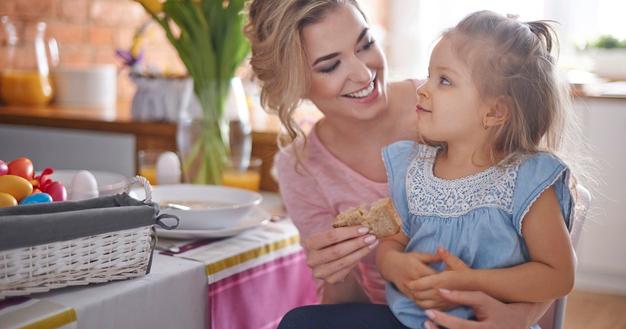 The most influential role models are parents. Manners, personality, and coping skills gradually develop over time by observing the behavior of the parents.
Children can benefit greatly when they are raised in a relaxed environment, with parents actively practicing expanding their emotional intelligence.
For example, when you react negatively because of impulse or emotion, instead of protecting your child from a 'mess'. You can use this opportunity to admit it, and tell your child that you will direct yourself to correct the behavior.
This teaches your little one that it's okay to make mistakes, but it's important to adjust and make corrections.
6. Teach children healthy coping skills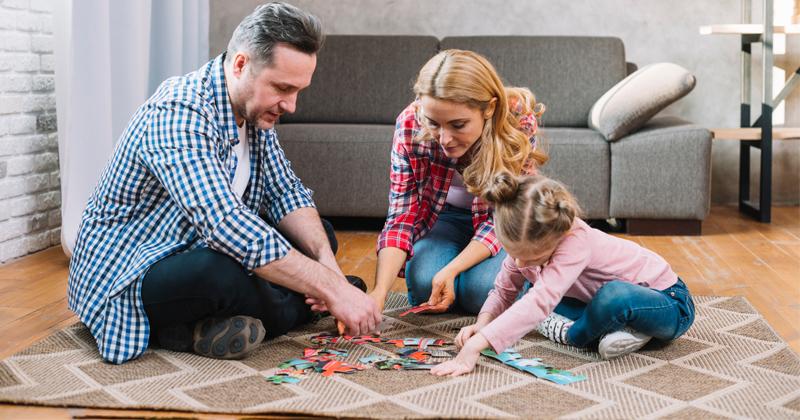 Developing coping skills is a lifelong job. It can be done in many ways depending on the mechanisms the brain uses when dealing with stressful situations.
When describing patience, you might use words like calm, relaxed, or at ease. However, to have a calm or relaxed demeanor during stressful situations, the brain must become accustomed to using healthy coping skills.
There are many ways to encourage children to develop healthy coping skills to self-soothe. For example exercises such as deep breathing, using words to label feelings, and playing games such as scrabble, puzzles, and Rubik's.
By making your little one more comfortable, and using simple but effective coping strategies, doing activities that require patience will become much easier.
7. Keep your little one's hands busy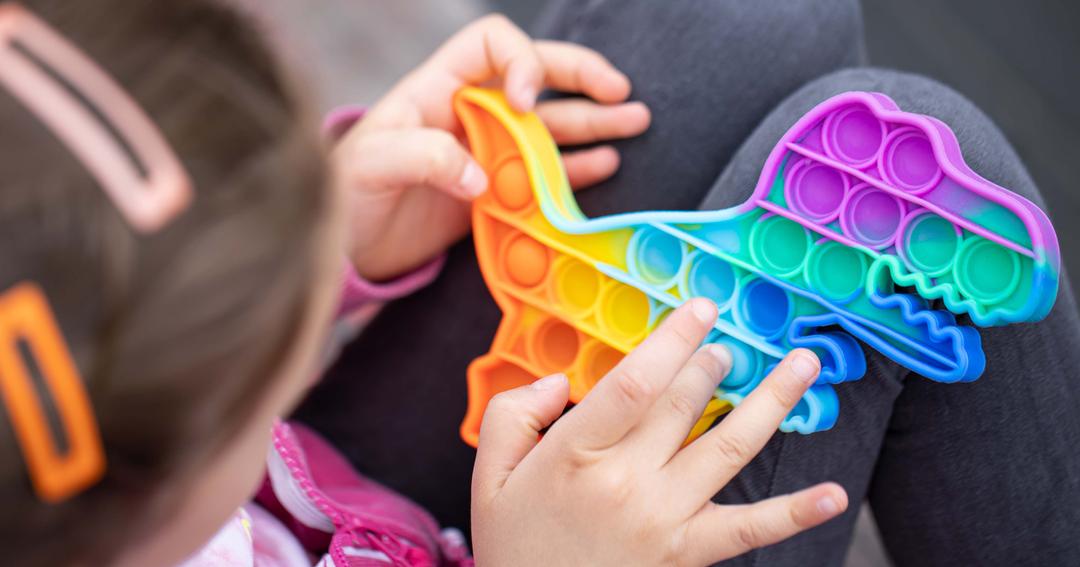 Another great way to teach a restless child patience while promoting healthy coping skills is to keep his hands busy while waiting.
The use of fine motor skills, hand dexterity, and eye-hand coordination requires toddlers to focus on what is in the hand.
Therefore, tools or toys that require squeezing, pinching, bending, and so on are great for reducing tension and anxiety.
The more often a child is calmed, the nerve pathways in his brain will strengthen which help regulate feelings such as anxiety. Parents can use almost any toy or object that interests their child.
But of course, before buying toys, pay attention to age restrictions or safety issues, to prevent toddlers from choking on small objects.
8. Give time to rest and reflect attention
After your little one has undergone an activity where his patience is tested, whether it is successful or not, it is important to give the child time to rest and reflect on behavior to find a healthier self.
Reflection allows the brain to evaluate how we are dealing with the stressor and what is needed to deal with it more effectively next time.
By reflecting on what was done while waiting, it can encourage children to be aware of their reactions, behaviors, and physical responses, and make adjustments if needed.
Rest is also an important component of correcting behaviors such as impatience and impulsivity. Letting the body and mind relax after a tough event teaches the importance of self-care.
Everyone, adults and children alike, can benefit from recharging their mental batteries.
9. Ask questions in a positive tone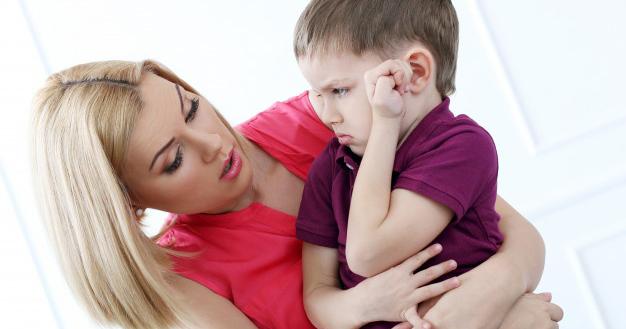 Questions can be tricky. Parents need to be careful about asking questions, especially during difficult times when the child is already feeling uncomfortable.
However, asking questions (even difficult ones) in a gentle tone and while keeping the question open can help a child focus more on the present rather than the uncertainties of the future.
By asking open-ended questions, it requires more than a "YES" or "NO" answer. When a child has to find the answer, it will steal attention from the body's biological response (such as feeling anxious).
So that once your little one is calmer, it's much easier to divert to the other activities mentioned earlier.
10. Set realistic expectations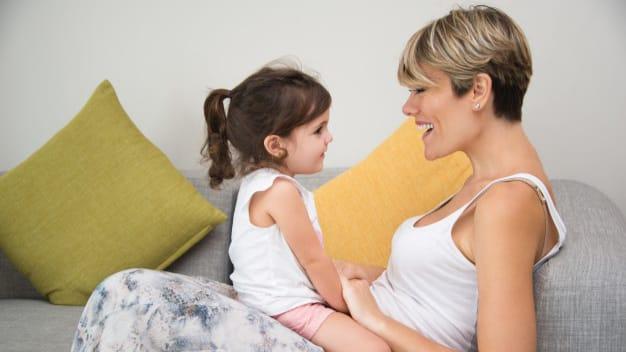 Every child is different, so parents' expectations about how and how long it will take their child to learn self-regulation and patience are uncertain.
With so many potential obstacles such as age, learning, development, and socio-economic factors, it is very important to keep this journey focused on children.
Therefore, it is important for every parent to set empathic expectations based on the needs of their little one, not to compare their child with other children of the same age. By setting realistic expectations, every achievement during a child's development will be much more rewarding.
So, those are 10 tips for growing patience in children who are easily agitated. Hopefully, the tips above can help Mama to grow her little one's ability to practice self-soothing, rather than being forced (disciplined) to turn off the hot emotions that are triggered by stress.
Adopting healthy coping skills will minimize the child's chances of using risky behavior or unhealthy impulses later in life.