The cries of children sometimes make anyone who hears them feel uncomfortable. Not to mention when the crying was accompanied by various actions that made parents even dizzier.
Some parents feel the need to be angry when their child is unruly and doesn't want to stop crying. Even though you need to be aware, asking your child to stop crying will actually have an impact on his psychology, especially if you use a high tone.
Though there is a more appropriate way to deal with the crying of the little one. Reporting from Popsugar, here are some summary tips that you can do when dealing with the constant crying of your little one.
Also Read: How to Overcome a Fussy Child at Night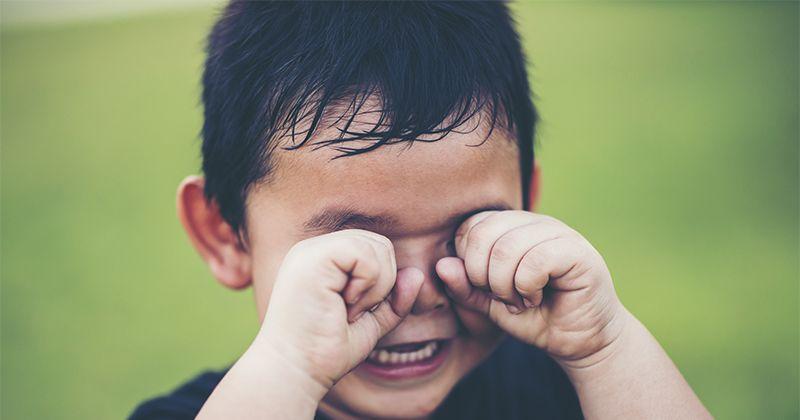 Remember that crying toddlers are not necessarily sad
Many toddlers cry not because they want to reflect on their sadness, but because it can be a way to process whatever emotions are going on in their hearts.
Your little one may cry because he is angry, frustrated, afraid, confused, anxious, or maybe feeling happy. The problem is that this Moms child still does not have the verbal ability and self-awareness in explaining their feelings.
"What are you feeling?" Maybe you can ask this question to your little one so they can find out how he feels now.
Strive to support the development of children's emotional regulation
Many parents feel disturbed when their child is crying. Not to mention if your little one cries aloud, or screams to perform other actions that are quite disturbing.
Incidents like this often make many parents feel emotional. One of the most common ways to stop your baby's crying is to issue a command word in a loud tone, such as "Don't cry! Stop!"
These words might just make him stop crying. However, by rudely asking him to stop crying, your little one will assume that their own parents don't understand the feelings they are experiencing. In addition, he will also assume that the emotions he is feeling seem invalid and less important to express.
If you often do the same thing, you have unwittingly prevented your little one from learning positive ways to process emotions properly.
Parents should support the development of emotional regulation in their children. Although it may seem simple, it can teach about a reaction such as empathy or understanding of the problems that other people are facing.
Pay attention to every word you want to say
When you see your little one crying, try to take a moment to make sure he calms down again.
If the crying is so annoying, try not to get angry with your little one because this will only add to the burden. Calm yourself first by regulating your breathing, then approach him and talk to him.
In this process, you can say some alternative sentences, such as:
"Moms felt the same way. Do you need help?" If he seems reluctant to be helped, deep down he wants his parents to support him.
"Mom can see how difficult this situation is for you." This simple sentence can be seen by the little one if his parents care about the problems they are facing.
"I understand you're sad or disappointed. This is normal and it's okay." Your little one needs to realize that the emotions that happen to him are normal as humans.
"Failure can be so sad sometimes, it's only right that you don't want to be bothered." These words seem to be intended so that your little one can acknowledge the failure events that have occurred, so they don't cover up their own feelings and try to do their best to solve the problem.
"Let's take a break." Moms invitation seems to help the little one understand that sometimes it is necessary to go away for a moment to calm down before solving the problem again.
"Mom loves you. You will still feel safe." These simple words can invite another reaction such as a hug or a realization. This physical touch can help reduce stress levels in him.
"I know you're sad, but don't know what you need. Can you tell me everything?" If your little one still doesn't want to say what really happened, just let it be. Maybe he just needed some time alone.
"Let's find a solution together." This form of assistance can help your little one hone his problem-solving skills. Moms arrival with various solutions will also help her emotional process to see the problem more objectively.
From a word or a form of attention, it is indirectly considered to be able to help the little one in finding a solution. From now on when she starts crying, Mom has found several ways to overcome this problem.
Keep it up, Mom!