Eating is a learning process for children. Every baby aged one to three years will go through a phase of learning to eat on their own.
There are parents who introduce their children to eating on their own when they are not even a year old, but in general, children will start learning to eat independently at the age of 2 to 3 years.
At this stage, children generally begin to feel curious about how to eat properly. Well, if you have reached this stage, you should not be banned by Mom. Let children learn to eat on their own.
Here, Thevolume.net will provide some tips that Mom needs to prepare so that children can learn to eat on their own.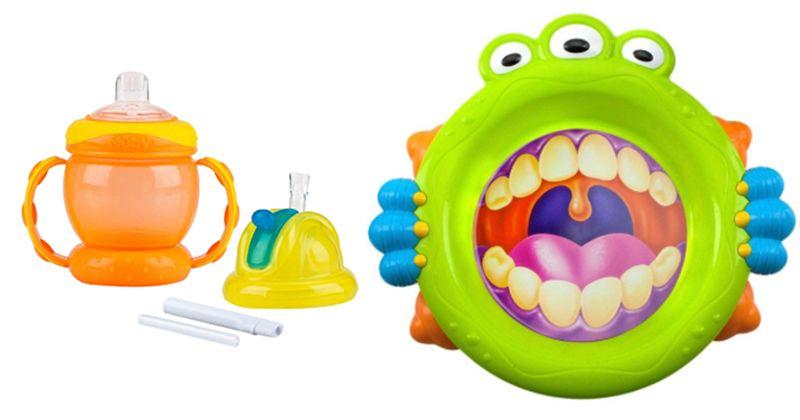 Prepare BPA-free cutlery
BPA-free is a statement that the selected cutlery is made of BPA or bisphenol-A-free materials. BPA (bisphenol-A) is a synthetic chemical commonly used in various products. BPA is declared a danger because the bonds of the substance can be released and left in food.
The danger is that when BPA is left in hot temperatures such as heat from milk or freshly cooked food, there are substances that will experience release in children's food or drinks.
This release can affect children's health, including reproductive health, development, and behavior of children.
When Mom is looking for cutlery for your little one, choose one that is labeled "BPA-free".
Colorful
In order to attract children to eat, choose colorful cutlery. Bright colors can usually attract children's attention.
Know your little one's favorite color and use it as a color for his everyday eating utensils.
There is an easy grip
Cutlery equipped with an easy-grip is very helpful for children because it is easier to hold.
If the eating or drinking utensil has a lid, this is also very helpful in maintaining cleanliness to avoid dust. Food and drinks become more hygienic.
Choose a place to drink that doesn't spill easily
If you want to buy a place to drink for children, choose the one with the no-spill description because it doesn't spill easily.
The bottles and teats have also been adapted to the needs of children. Usually, the child will be trained with a straw that makes it less easy to choke. This really helps the baby transition from bottle to cup.
Impact resistant
Small hands and a weak grip sometimes make eating and drinking utensils easy to slip out of his grip.
Choose impact-resistant eating and drinking utensils for your child. It is also useful to train children to be careful.
Every now and then the food utensils fall, no problem. Mom is enough to give understanding to Mom's children to be more careful. Children can also learn to take care of their belongings.
Nuby is one of the cutlery products that moms can choose because all five of the requirements for safe cutlery for children are in the product. Not only that, Nuby has an attractive cutlery design, making your little one even happier to finish their food.
Those are 5 things Mom needs to prepare so that your little one can quickly learn to eat on their own. Don't forget Mom, find out your little one's favorite color first!