Virgin Coconut Oil (VCO) or coconut oil is one of the herbs taken from coconut milk by heating at low temperature and deposited for several days.
The distilled oil then becomes VCO which has many benefits for children's health. VCO is safe to apply directly to children's skin.
Here Thevolume.net has summarized some of the benefits of virgin coconut oil for children's health.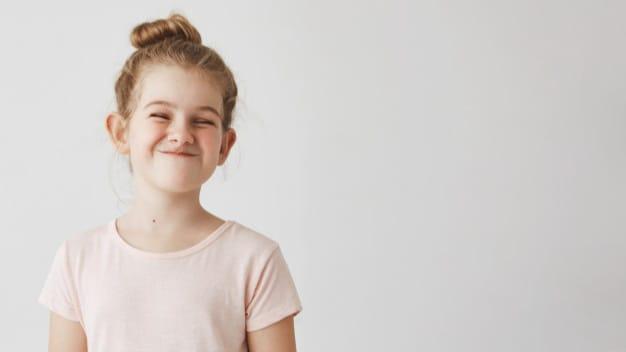 Moisturizing child's skin
Before entering the refining stage, coconut oil can be extracted from coconut juice directly. Some go through a low-temperature heating process and some don't.
Both have high efficacy. However, the VCO without the heating process has a higher antioxidant content.
VCO is good for moisturizing children's skin. Just apply a few drops and spread evenly on the skin to maintain the elasticity of your little one's skin.
Overcoming diaper rash
Children under the age of 2 years sometimes still use pants diapers. If your little one has a diaper rash, you can apply coconut oil to the red skin in a thin layer.
Although there is no research on this yet, VCO can reduce itching and irritation on your little one's skin.
Soothes eczema skin
When your child has eczema, his skin must be moist. If the eczematous part of the skin is dry, it will feel itchy.
Eczema skin is prone to scratching because it feels very itchy and annoying. If it has been scratched and there is friction it will cause injury.
To prevent this, Mom can apply VCO to the child's skin thinly to prevent dry skin.
Coconut oil can be used as a substitute for moisturizing cream to make your child feel more comfortable.
Overcome skin breakouts
If the child is allergic to colds, there will be redness on his skin. To soothe her skin condition, Mom can apply VCO to immediately relieve itching.
If you have toddlers, it is important to provide virgin coconut oil at home.
Helps maintain the health of children's scalp and hair
If your child has an easy-to-dirty scalp, such as a pile of dandruff, sometimes it even looks like a crust, maybe this is because your child's production of oil and sweat tends to be high.
Virgin Coconut oil has antibacterial and antimicrobial benefits because it contains medium-chain fatty acids or MCFA.
Apply VCO thinly to the scalp and gently clean the dirty head.
This oil is also known to have the ability to stimulate hair to grow better.
VCO is included in the recovery herbs for Covid-19 patients
It has been almost a year since the pandemic occurred in Indonesia. The number of Covid-19 patients is also increasing. The public is constantly reminded to maintain health protocols to reduce the transmission rate.
In the official release received by Concos Virgin Coconut Oil, it was said that the Food & Drug Supervisory Agency (BPOM) granted an emergency distribution permit last November 2020 for two drugs that can be used for Covid-19 patients, namely Favipiravir & Remdesivir.
In addition to the two drugs, BPOM has also permitted to use 14 types of herbs that are used to accompany the treatment of Covid-19 patients, one of which is virgin coconut oil.
VCO has many good benefits such as maintaining endurance and increasing body immunity. However, not all VCOs have maximum benefits, because the ingredients and processing methods are not appropriate and have not been registered with the BPOM so they have not been clinically tested.
"Concos Virgin Coconut Oil wants to contribute to the fight against Covid-19 through quality products that are safe for consumption by all Indonesians, including pregnant women, children, and babies. The lauric acid content of 57.1% is effective against viruses, bacteria, and harmful germs, especially for children and pregnant women," said Kusmiyati, Commissioner of PT Deva Oil Indonesia.
The VCO has also been registered with BPOM and has a halal certificate so it is safe for consumption by pregnant women, children, and babies. Characteristics of this VCO are that it has a clear color, a very soft aroma, and does not feel in the throat.
Can be a salad dressing
If your toddler likes to eat salad, then you can also use VCO. This one oil is indeed suitable to support a healthy living program.
Just pour a little on the salad before your little one starts eating. Don't forget to teach prayer before eating, Mom.
Overcoming dry lips
Not only moisturizing the skin, but coconut oil can also treat dry lips, Mom. If the child is hot inside or experiencing symptoms of canker sores, then this can be a solution.
Because the aroma is soft, the child does not feel disturbed if his lips are smeared with coconut oil.
That's the benefits of virgin coconut oil for children's health that Mom needs to know. Not only as herbal medicine but coconut oil can also be used as a way to prevent illness.
Good luck, Mom.