Children today tend to start moving away from their parents as they get older. One of the factors that underlie this, among others, is the lack of bonding that has been formed since childhood.
When a strong bond has been formed since childhood, the child will be more open and close to Mom even though she is getting older. That is why bonding between children and parents is needed.
One way that can be done to strengthen the relationship between Mom and your little one is to do a number of routines before bed. A shared routine before going to bed will help provide a better emotional connection.
So, what kind of routine can be done? Here Thevolume.net has put it together for Mom. Listen carefully and try to practice, Mom!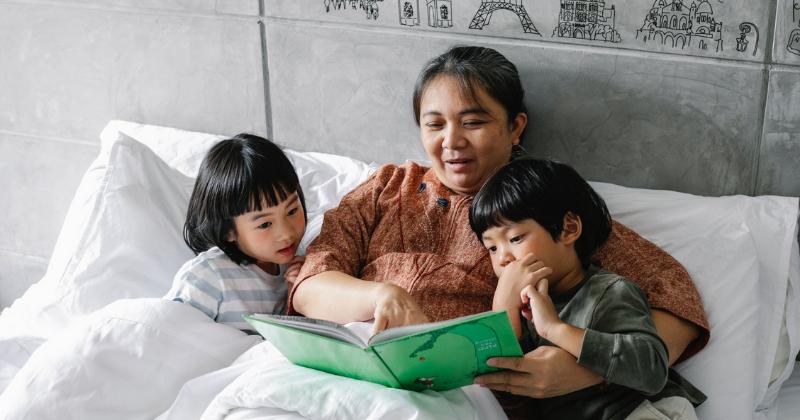 1. Brushing teeth together
Not only can it improve the relationship between Mom and her little one, brushing teeth together can also be an effective way to teach dental and oral hygiene from a young age. By doing it together, this will make him much more enthusiastic about doing it. So double the benefits, Mom!
2. Create a warm atmosphere in the room
The quality of one's sleep can also be felt when the room atmosphere is supportive. Creating a warm atmosphere before bed will make your little one get better sleep to rest his body.
Not only that, parents who accompany children to sleep will also feel the same warmth so that it gives a comfortable impression between children and parents. This comfort can increase the close relationship between Mom and Little.
3. Giving each other physical touch
Not limited to good communication, gentle physical touch can also be the key to the close bond between children and parents. For that, Mom can give each other physical touch before going to bed. For example, is to give a warm hug or kiss to the child. That way, children and parents become more connected in a warm and comfortable way.
4. Swap stories before bed
Like the previous point, communication is important in strengthening the relationship between one another. Both between husband and wife, also children and parents.
For this reason, it is important for us as parents to continue to invite children to communicate so that in the future children do not move away from their parents. Ways that can be done before going to bed is to ask children's daily stories, or exchange stories about light things that happen to each other.
5. Reading fairy tales before bed
The routine of reading fairy tales before bed is not a new way that can improve the relationship between Mom and her little one. In addition to increasing bonding, reading fairy tales to children can also train children's development, you know!
So, not only as a lullaby to fall asleep, but also able to increase bonding and help your beloved baby grow and develop.
From the bedtime routine above, you can try it as the best way to strengthen the relationship between parents and children. Come on, practice tonight with your little one at home.